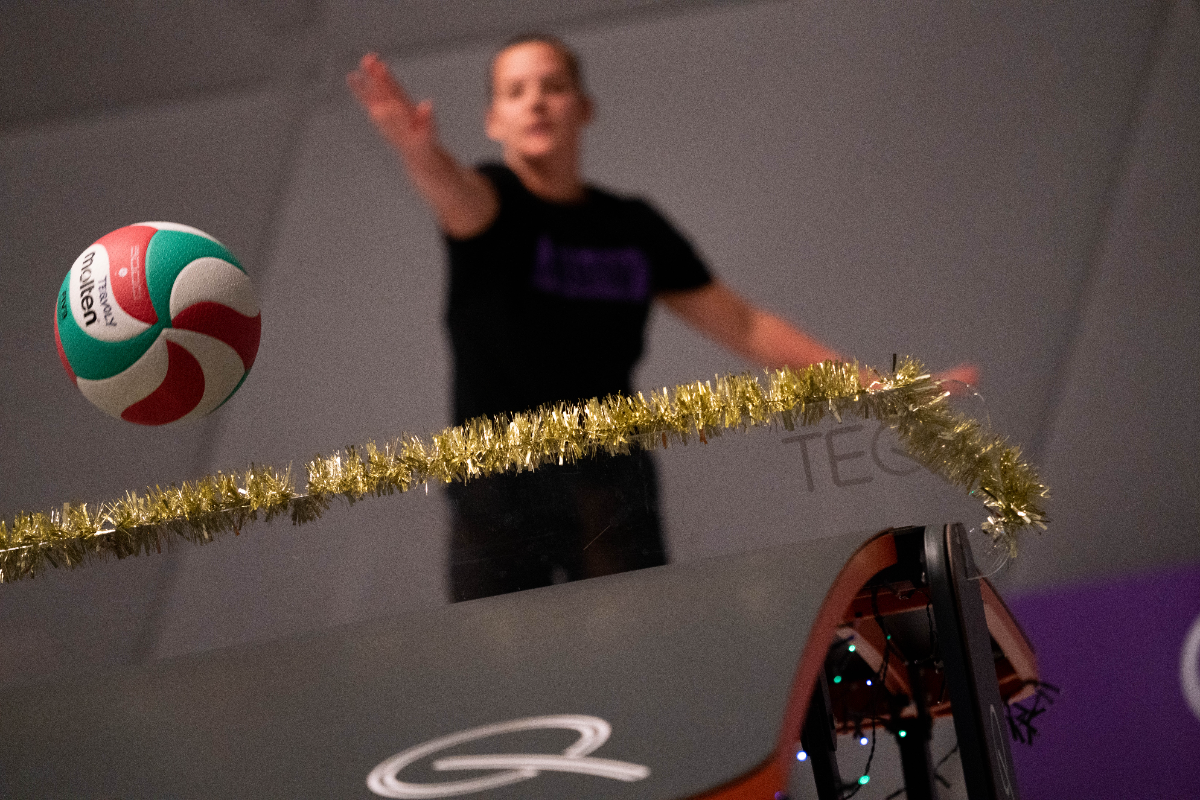 The final tournament of our 2021 Monday Madness mini-cup series, the Holiday Madness was held on December 6 at the TEQ Arena. Exciting and fierce matches took place in the afternoon tournament where the teams were competing for the first prize wich was either a teqvoly jacket, a ball or bag.
During the breaks of the matches, players and spectators were able to paint Christmas biscuits and use the teqvoly fotobooth to get into the spirit of the upcoming holidays.
The 8 participating teams fought in Round Robins. The matches were played in an uplifting atmosphere, accompanied by holiday background music, and by the end of the evening, the final results were determined.
The winners of the last Monday Madness were the Kemenczei twins again, followed by the Bakóczy-Bene duo. The Szabó-Réthelyi team finished on the third place. Congratulation for the medalists!
On behalf of the Teqvoly Team, we would like to thank everyone for their participation and for saying goodbye together to the mini-cup series of 2021.
You can find the gallery of Holiday Madness here.
Related photos