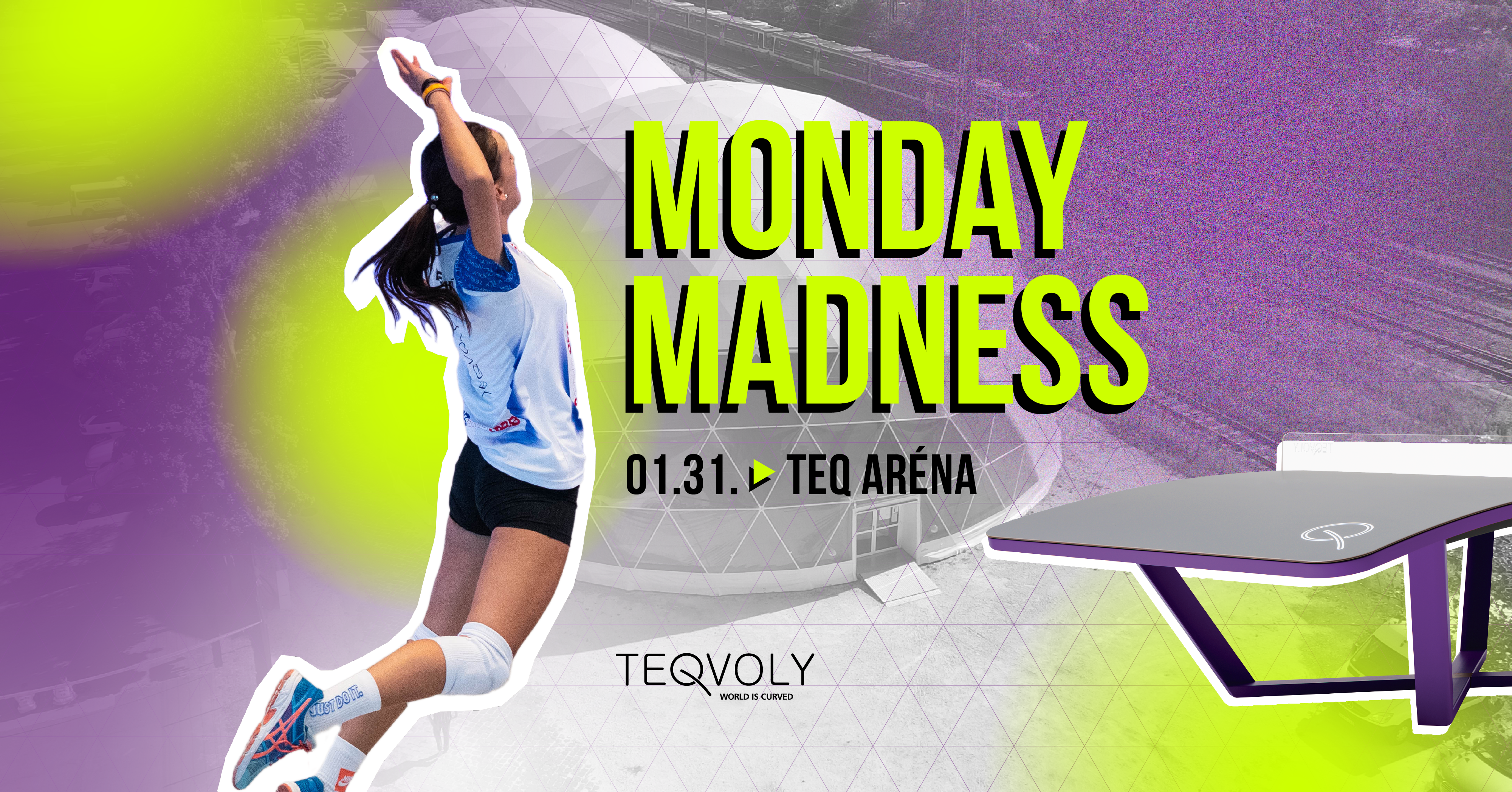 Come and join us at our Monday Madness events! Register here for the first competition of 2022 until 30th of January !
Time and date: 17:30, 31st of January.
Location: 1101 Budapest, Expo square 5-7.
There is free parking opportunity next to the Arena, and we'll provide changing rooms too.
The winners will be richer with two volleyball balls!
Please note that from 31st of January, players must pay a registration fee (1500 Ft) in cash upon entering the TEQ Arena.
See you on Monday!