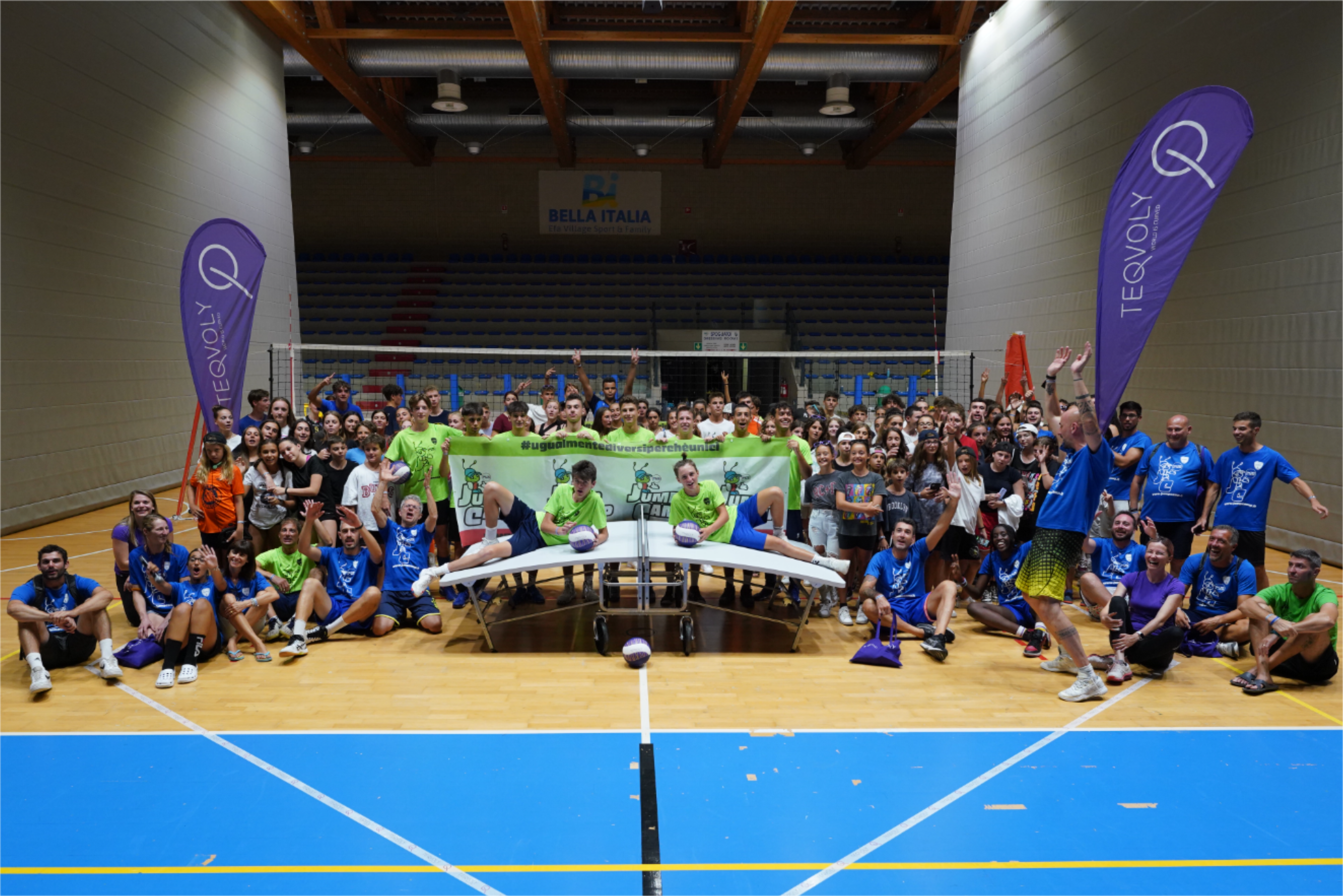 Teqvoly was presented at the Jump Volley Camp, one of the most important volleyball camps in Italy. Every summer 500-600 children participate and they can learn from qualified coaches and many champions of the "Serie A".
In this summer we had the opportunity to introduce teqvoly to these volleyball athletes. We kept training for the kids and with the help of the coaches, we showed them what is exactly teqvoly. Many famous former and active national team players attended the camp like Cristian Savani, Michele Baranowicz, Francesco Biribanti, and Bintu Diop and they played a fantastic teqvoly show game in front of the participants.
Check out how they played teqvoly, and what they think about this sport at our next episode of Teqvoly TV this Thursday on the M4 channel!
Related photos