Back to list
Come and be a part of the third Teqvoly World Tour 2023 finals!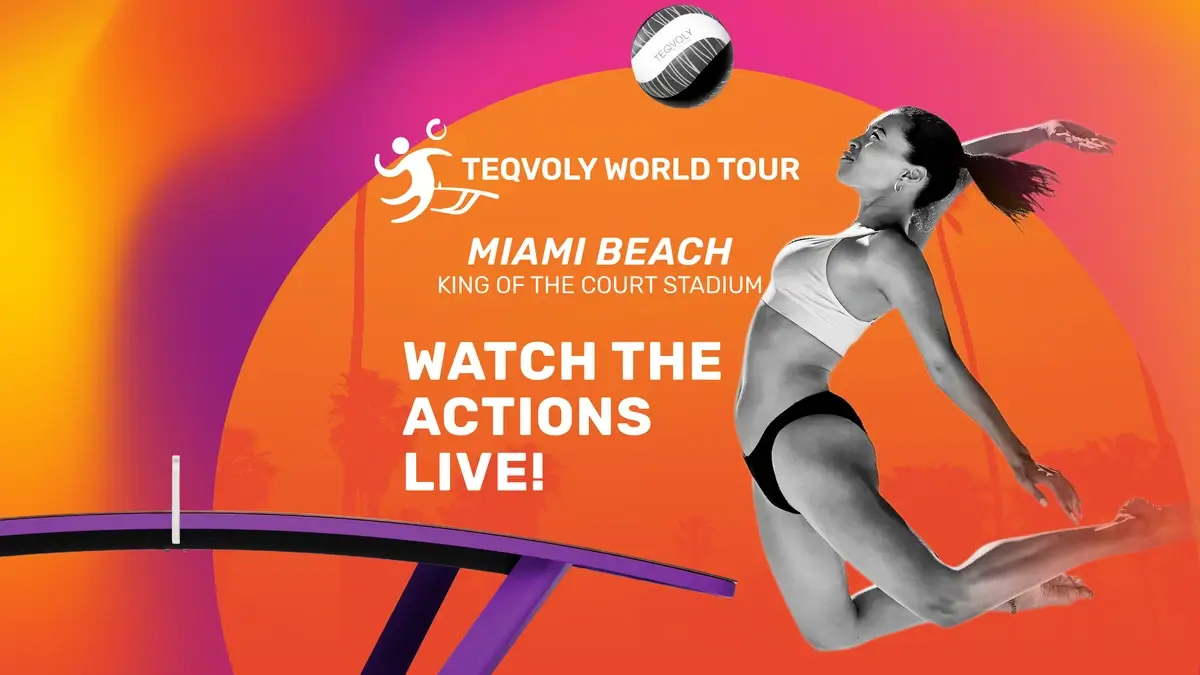 More than 20 teams will compete in two categories, and in just a few days' time we will find out which teams will come out on top!
Do you want to follow the finals live? We have two options for you!
Join us at the King of the Court Stadium, in Miami Beach or watch the actions online on ESPN3!
Schedule – March 14:
10:00 AM – 10:40 AM Women's Semi Final 1
10:50 AM – 11:30 AM Men's Semi Final 1
11:40 AM – 12:20 PM Women's Semi Final 2
12:30 PM – 1:10 PM Men's Semi Final 2
6:30 PM – 7:05 PM Women's Bronze Match
7:15 PM – 7:50 PM Men's Bronze Match
8:00 PM – Women's Final
Followed by Men's Final
Come and support your favorites live or online, and don't forget to check our social media platforms for more exclusive contents! @teqvoly
https://www.instagram.com/teqvoly/
https://www.tiktok.com/@teqvoly