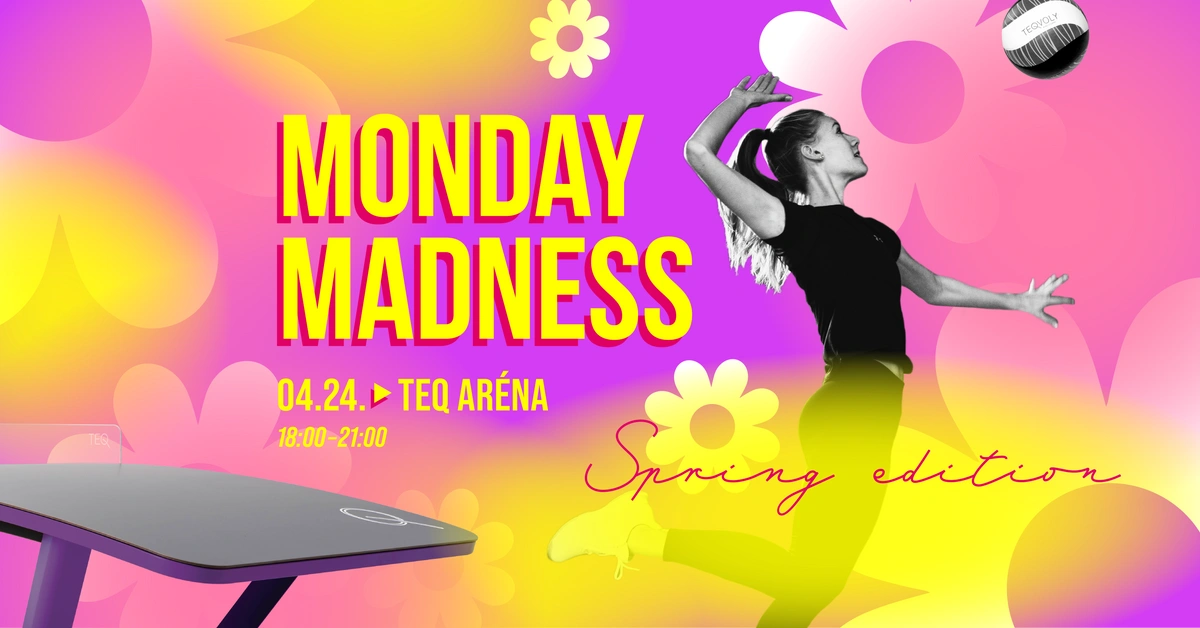 Are you ready for the first Monday Madness of the year?
The Monday Madness will be held at 18:00 on the 24th of April, where we are waiting for you with small surprises.
Please note that only 16 teams can participate in the tournament, so hurry up to register if you don't want to miss out! Applications are accepted on a first-come, first-served basis.
We would like to ask the teams to send one application, naming the teammate as well! We will notify the first 16 applicants by e-mail.
If you missed the registration, we are still waiting for you to support your favorite team or just to have fun with us.
We hope to see you!
Application fee: 1500 Ft (in cash at the location)
Date: 24 April 2023 18:00-21:00
Location: 5-7 Expo Square, 1101 Budapest
Venue: TEQ Arena
More information will be available soon on our social media platforms!
*Please note, that the tournament will be organized with minimum 6 teams. In case of fewer registered teams, we will do a training session, for 1000 Ft / player participation fee.