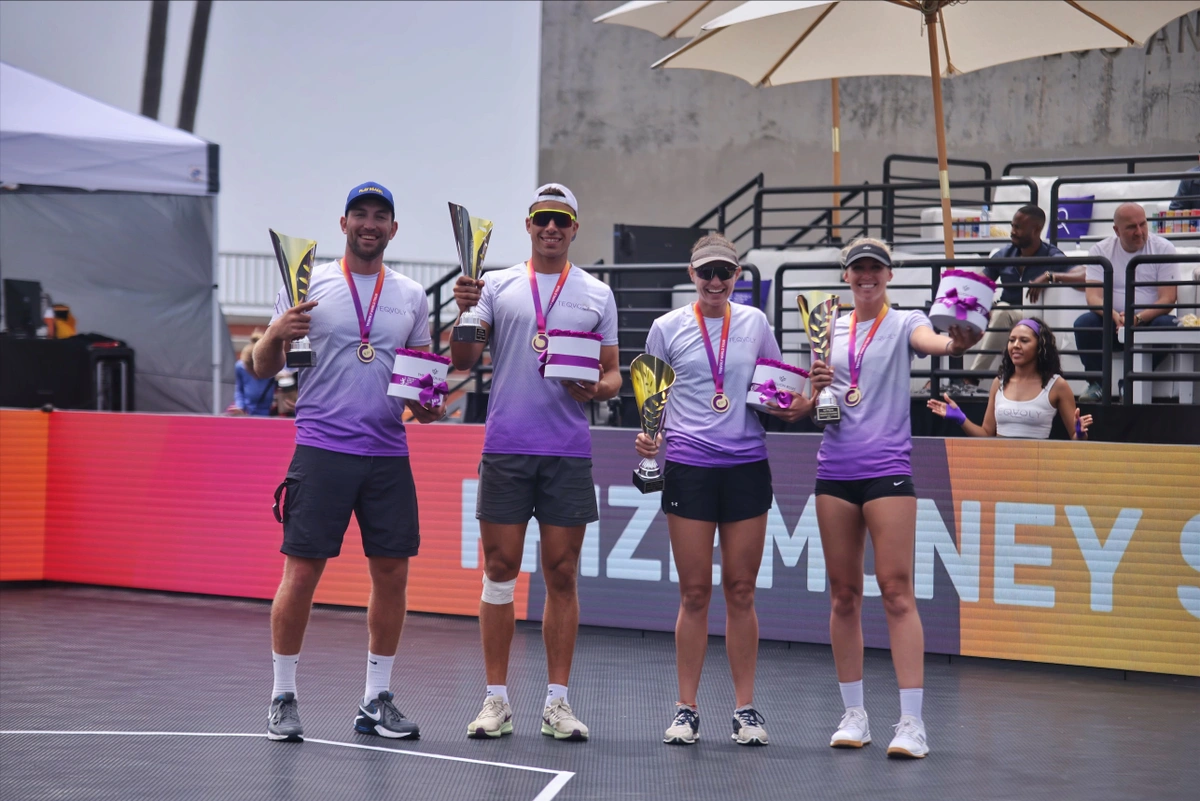 The 4th stop of the Teqvoly Word Tour took place in Los Angeles, California on May 20-21. This time 16 male and 16 female teams were competing for the gold medal and the 20.000 USD total prize money.
Even though there were many experienced teqvoly players participating at the tournament, the winners turned out to be completely new faces to the sport.
On women's side, teams marched to the finals without losing a single match – whereas on the men's side Adam Homan and Jhony Salvador were trying to take revenge on Nolan Albrecht and Nathanial Miller for defeating them during pool play.
On the first match, whoever was receiving, controlled the match, but experienced AVP players Macy Jerger and Megan Rice seemed to be more balanced, making less mistakes, than their opponent Tate Drageset and Emily Wen, and won the match 2-0 (12-8;12-8)
Men's final took somewhat longer. After Albrecht and Miller won the first set, they were very close to finish the match in 2 sets. But Homan and Salvador's reception improved in the second half of the and managed to win the 2nd set by one point difference. 3rd set turned out to be the most exciting one of all, but Homan and Salvador could not handle the precise serves and the heavy swings from Albrecht and Miller and ended up on the 2nd place while Albrech and Miller won gold medal on their first ever Teqvoly competition. (12-8;11-12;12-8)
Rankings:
Women
Macy Jerger / Megan Rice
Tate Drageset / Emily Wen
Lacie Coccia / Judit Kolada
Deketa Stubblefield / Mackenzie Kleespies
Men
Nolan Albrecht / Nathanial Miller
Adam Homan and Jhony Salvador
Matt Yoshimoto / Owen Yoshimoto
Kevin Kobrie / Sam Kobrine
Congratulations to all teams, and hope to see you all on many Teqvoly events in the future.