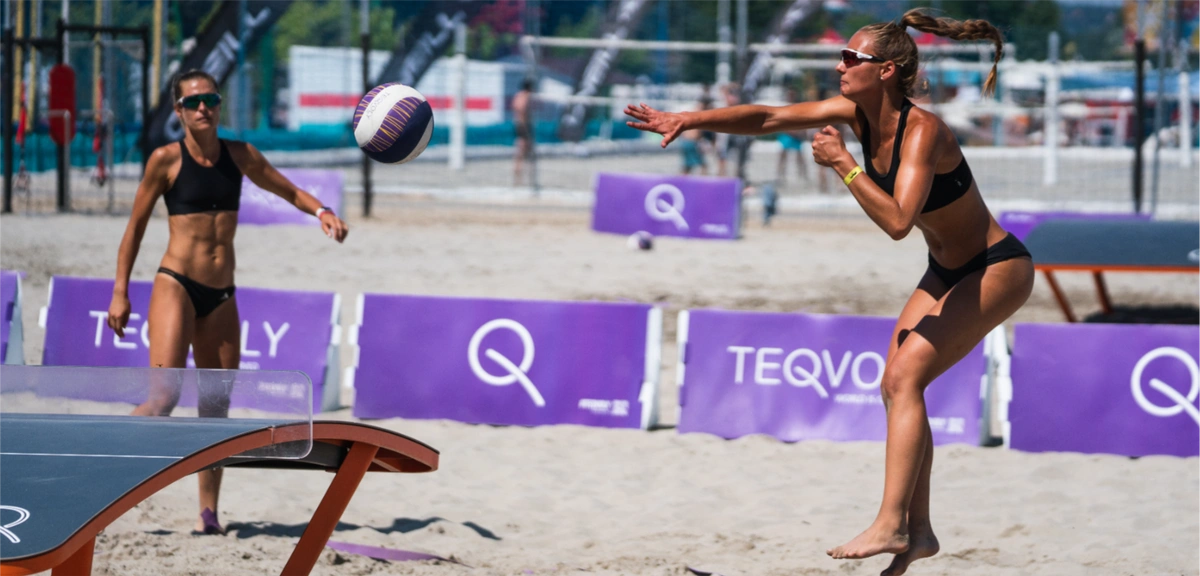 32 teams registered to compete on the Teqvoly Beach Games first round in the male, female, and mix categories. During the morning, the matches of the men's and women's doubles took place, and in the afternoon the matches of the mixed category were held.
Lupa Beach served a beautiful and cozy environment for the Teqvoly Beach Games tournament, where we could experience top quality matches. The light of the event was also enhanced by volleyball excellences. In the mixed category, the ambassador of teqvoly, György Grózer and his daughter, Leana Grózer, also nominated, and the Hungarian national team player Krisztián Pádár won the trophy on the side of Lili Lisztes.
The winner of the women's category was the Dorottya Szabó – Hanna Gubik duo, while the Péter Solti - Márió Gyenes duo took home the main prize. You can check out the pictures of the event in the gallery.
The next round of the tournament series will take place on August 28th at Lupa Beach, where mixed couples are welcome to apply!
More information will be available on our social media pages soon!
Related photos