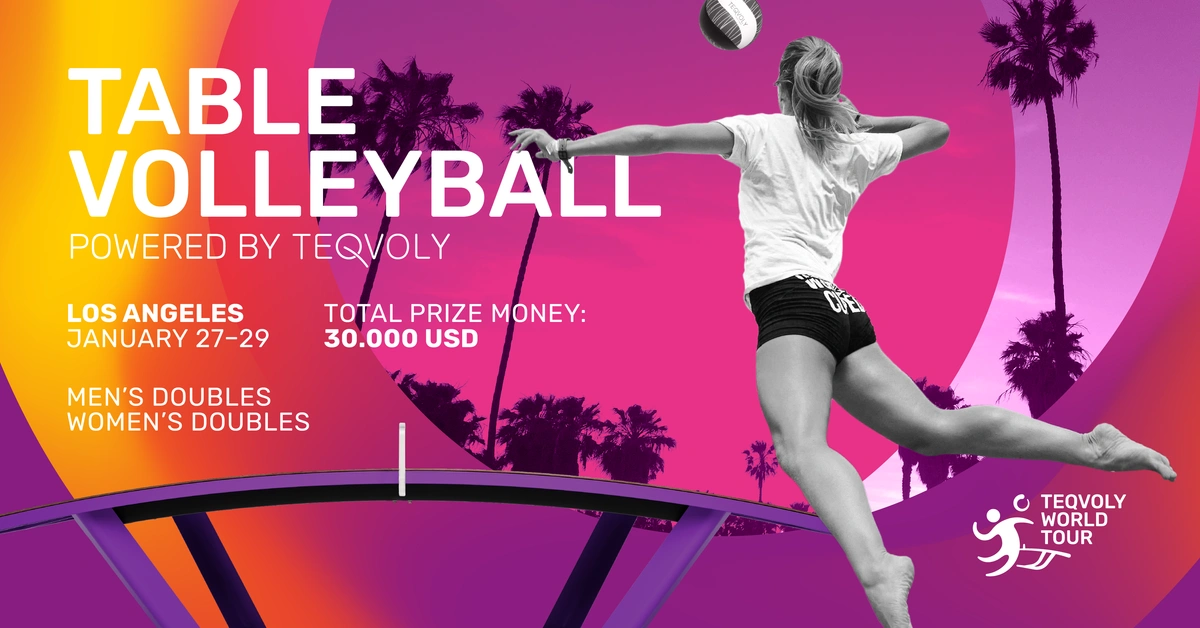 Teqvoly World Tour - Los Angeles
Scroll down for the registration link!
The 1st stop of the 2023 Teqvoly World Tour is coming!
The competition will be held in Los Angeles between 27-29 January!
Come and compete for the total $30.000 prize money with your teammate and become the next Teqvoly champions!
Type of competition: indoor
Registration fee: $40/team
Registration deadline: 20 January
Cancellation deadline: 20 January
Date: 28-29 January, 2023
Venue: LA Convention Center, 1201 South Figueroa Street, Los Angeles, California 90015
You can download here the Event Prospectus!
If you have any questions about the Teqvoly World Tour, feel free to contact us at [email protected]!
See you in January!