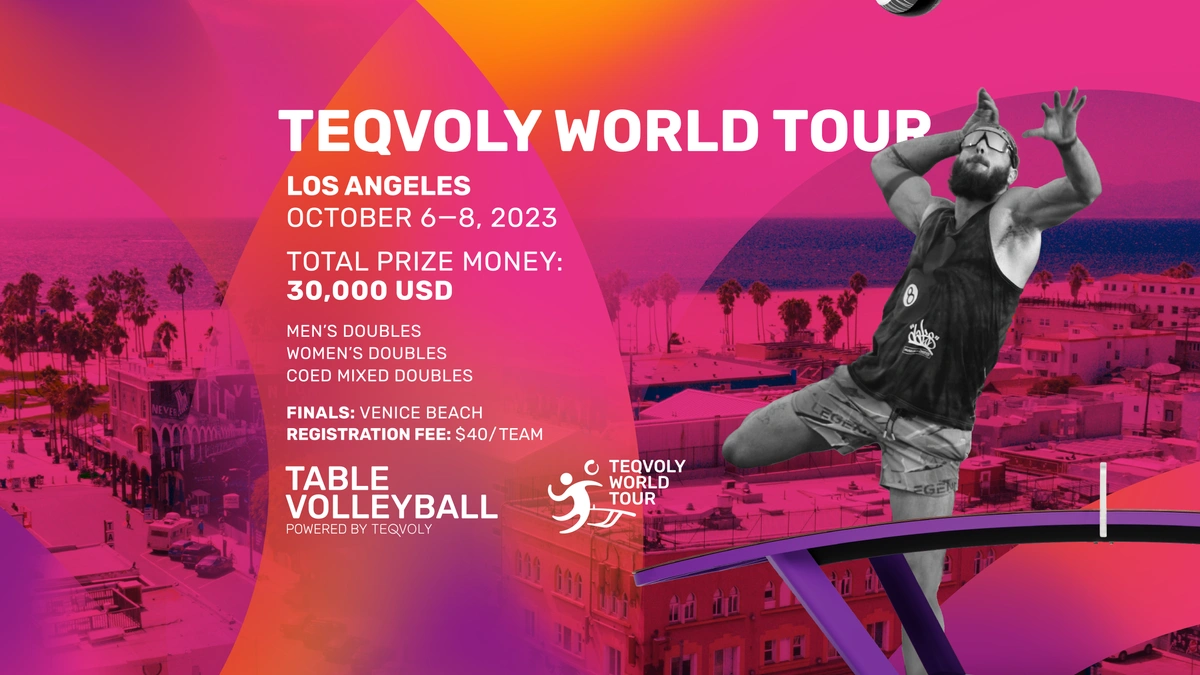 The 8th stop of the 2023 Teqvoly World Tour is coming!
The competition will be held between October 6-8 in Los Angeles!
Come and compete for the total $30,000 prize money with your teammate and become the next Teqvoly champions!
Location: TBA
Friday, October 6
Coed Mixed Doubles 12:00 PM- 5:00 PM
Saturday, October 7
Women's Doubles - 8:00 am - 2:00 PM
Men's Doubles - 2:00 PM - 8:-00 PM
Sunday, October 8
11:00 AM - Women's finals
12:00 PM - Mixed Doubles
1:00 PM - Men's doubles
If you have any questions about the Teqvoly World Tour, feel free to contact us at [email protected]!
See you in October!