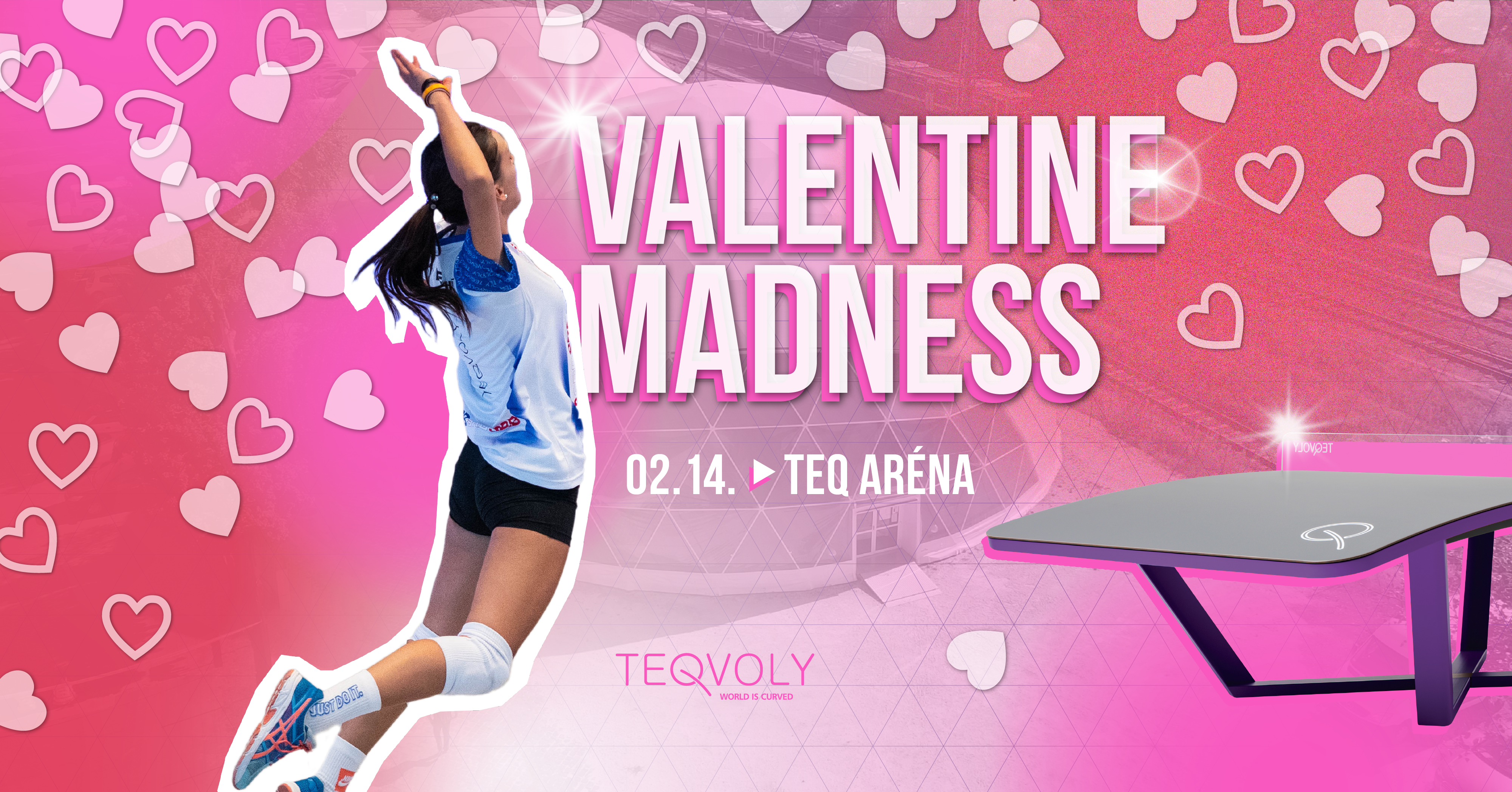 Let's spend Valentine's Day together!
Apply for the special edition of the Monday Madness, celebrate your love towards teqvoly and win valuable prizes!
To celebrate Valentine's Day, the players, who are not registered yet, will get a teqvoly gift package, and they can enter for free as well!
Prizes for the winner teams:
1st team: VIP cinema vouchers
2-3rd teams: Cinema vouchers
You can enter as female, male or mixed category team, to register follow the link below!
Location: Teq Arena (1101 Budapest Expo tér 5-7)
Time: 14.02. 17:30-20:30
- The registration fee is 1500 HUF/person, which you can pay upon entering the Arena.
- The minimum number of 6 teams are required. (Under this attendees the event will be changed to a regular training session.)
See you all on Monday!